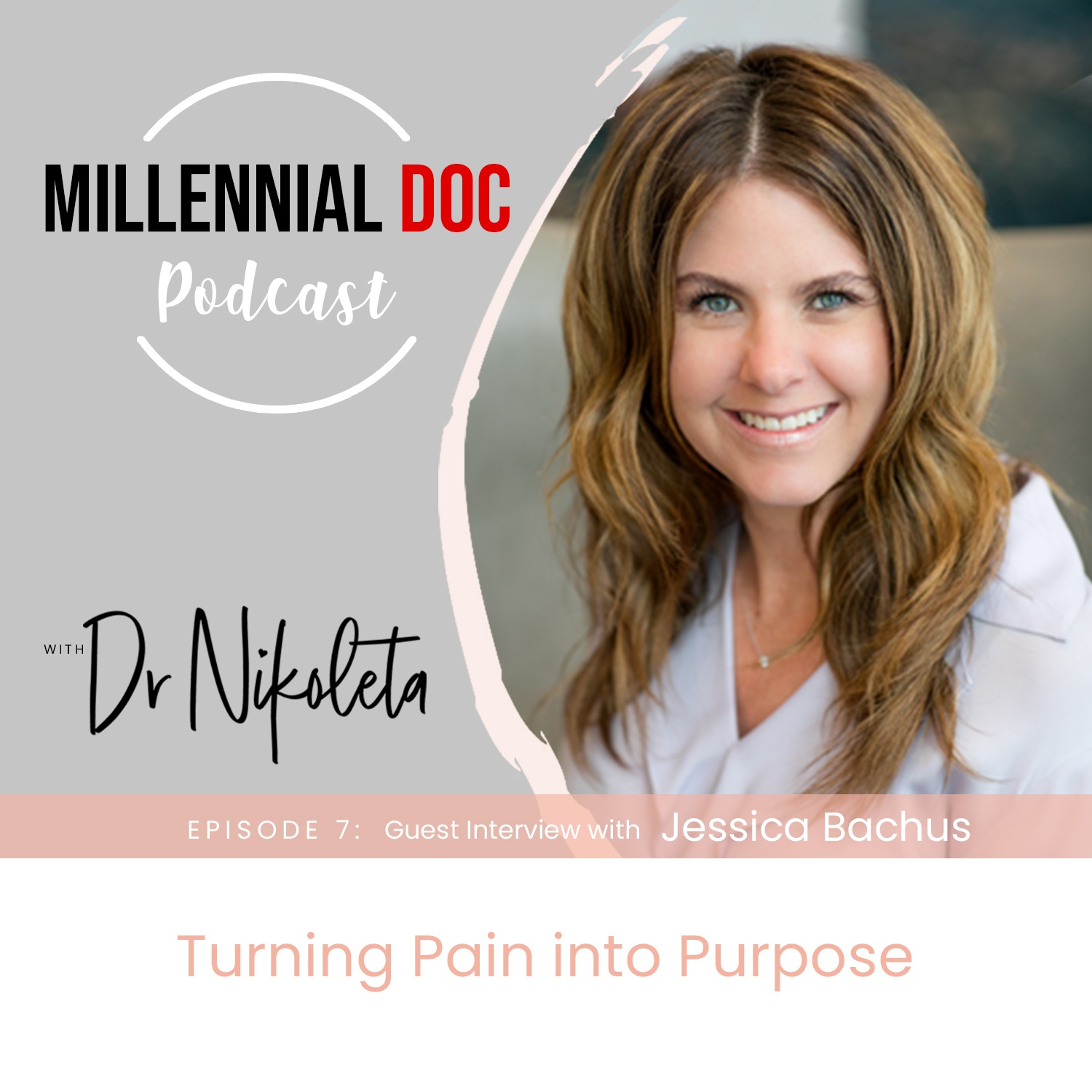 Welcome back, tribe! Thanks for joining me today!
Life can be incredibly tough at times. I'm sure you have experienced this in some way, shape, or form. But when those tough times come, what we do with our pain can make a huge difference in our own lives and the world around us. 
Today, I'm sitting down with someone who was able to turn her pain into purpose and change the lives of thousands of children in her community. Jessica Bachus is the founder of Kenzi's Causes, a nonprofit organization that provides support to underprivileged children and their families in Colorado. 
After experiencing the tragedy of losing her daughter Kenzi, who was stillborn at 24 weeks, Jessica decided to use her difficult situation as a way to impact the lives of children around her and give back to her community. Kenzi's Causes provides toys, food, and more to Colorado families during the holidays and also donates school supplies and clothing during the school year. 
Jessica's story and purpose are incredibly inspiring, and I am so excited to share this conversation with you! She is a great example of how you can take a negative circumstance and turn it into a positive one, and I hope this episode encourages you to take action and help those in your community. Let's get into it! 
Who Is Jessica Bachus? 
Jessica is a former teacher, amazing mom, and full-time philanthropist. Her organization, Dolls for Daughters®, was founded in 2007 after her daughter, Kenzi, was stillborn at 24 weeks. Overcome with grief, she felt compelled to channel her emotions into something that would honor Kenzi's memory. 
With this idea, Dolls for Daughters® was created so that Jessica and her family could provide dolls to young girls at Christmastime who would otherwise go without. Jessica collected over 150 dolls the first year, and she hasn't stopped since! 
Dolls for Daughters® has come a long way since then. In 2017, the organization provided toys and more to 11,512 children in the state of Colorado. Since 2007, more than 47,200 children in Colorado have been given toys and more from this program. 
In June 2018, Dolls for Daughters® & Kenzi's Kidz became Kenzi's Causes. Jessica made the change to encompass the organization's vision for the future and the addition of other programs that impact low-income families in Colorado.
Jessica has a beautiful servant's heart, and I know this episode will leave you with inspiration to give back to your community! 
Turning Pain into Purpose
Jessica's journey to nonprofit community service began when she was in graduate school to become a teacher-librarian. Although she had been a public school teacher in Denver for years, she wanted to spend more time with her daughter and merge her love of reading with her love of teaching. 
While in graduate school, she became pregnant with her second daughter, Kenzi. That's when the tragedy happened that would change her life forever  — Kenzi was stillborn when Jessica was six months pregnant: 
"It was life-changing — for me, for my husband, [and] for everyone in our lives. After that, I did finish graduate school, but I wasn't sure I wanted to teach full-time anymore or go back to teaching at all. … I was really struggling to get through the holidays knowing that our family had planned to have two girls that Christmas. I didn't have both of my girls." – Jessica Bachus 
It's hard to comprehend the pain of losing a child. Jessica needed an outlet for her grief, so she decided to use the Christmas season to help others. She started collecting new dolls and donating them to low-income kids in her community: 
"It was really rewarding. It really helped me heal. I cried tears of joy instead of tears of sorrow for the first time in almost a year." – Jessica Bachus 
Jessica was able to give away 150 dolls that first year, giving herself an outlet for her grief by bringing joy to little girls in her community. 
But she had no idea how far her idea would go. Although Dolls for Daughters® was meant to be a one-time occasion, when the next year rolled around, she wanted to do it again. After that second year was so successful, Jessica decided to make the service a nonprofit organization. Now, Kenzi's Causes is celebrating ten years of service, impacting over 61,000 kids in Colorado: 
"I just kind of decided that I knew that's what I was supposed to do. I could serve low-income kids — which is what I did when I was teaching, I could honor my daughter, and I could spend time with my living children." – Jessica Bachus 
Serving others is so powerful. Jessica was able to uplift her community and help herself heal at the same time. She transformed a tragedy into something that would honor her daughter and help others, turning her pain into purpose. Isn't that so beautiful? Try and think of a way that you can serve your community today — trust me, you'll be giving yourself a gift at the same time. 
I was so inspired by Jessica's sense of purpose for what she is doing in her community. I asked her for her tips about going after her passion, and she had some incredible advice!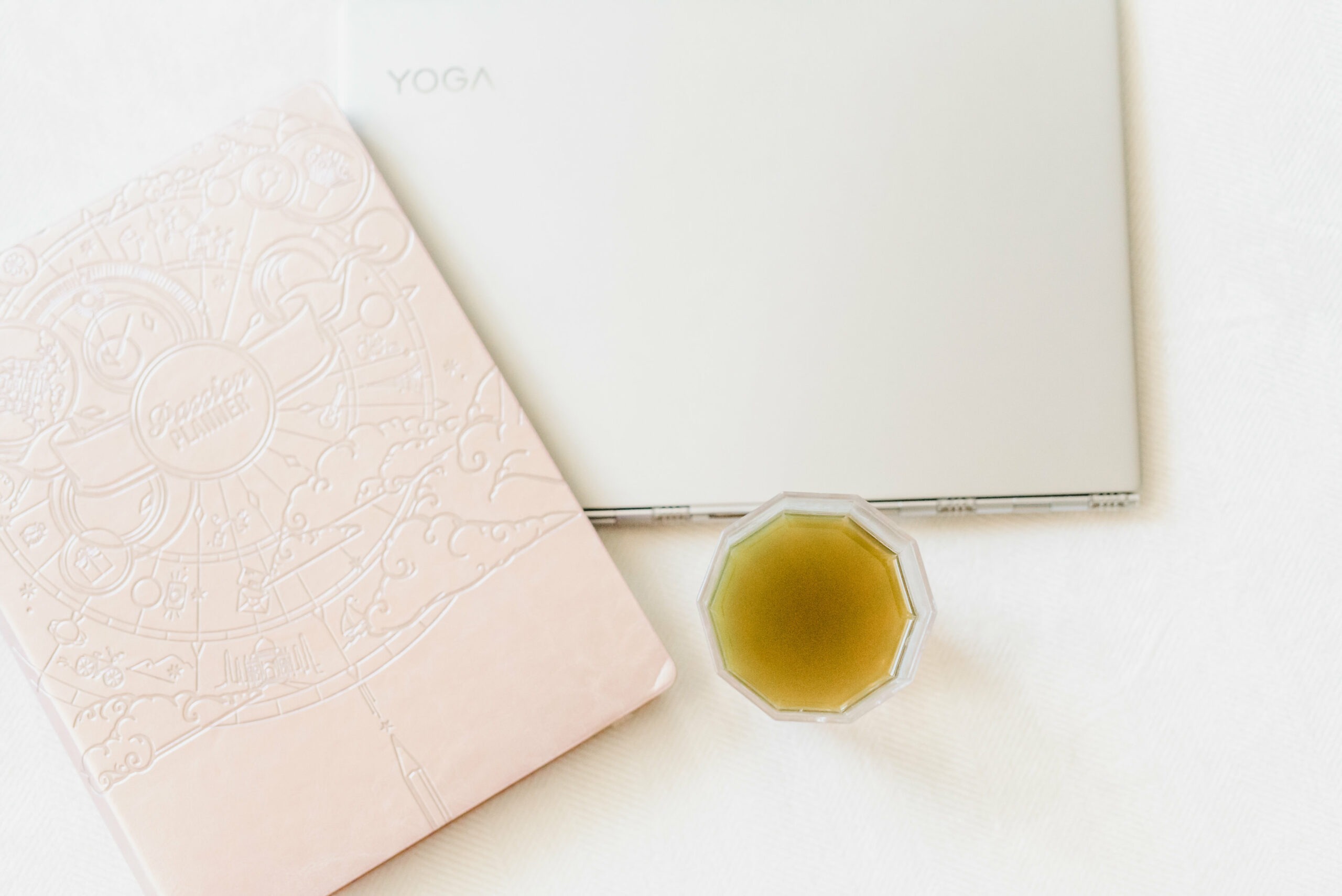 Chasing Your Passion 
It's awesome to be passionate about your career, but it's totally okay to have other passions outside of that too. (You can check out my episode about Lara Francisco, an amazing physician assistant and entrepreneur, for more on multidimensionality outside of your career!) Jessica started her organization as a side venture, but she became so enthusiastic about it that it turned into a full-time job! Whatever place your passions have in your life, Jessica noted that the important thing is to ask yourself why you are doing anything you are pursuing: 
"Why are you doing it? That's the biggest thing [to think about]. … If you love working with kids and that's your passion, maybe you want to serve children in a medical way in a foreign country once a year, or you want to serve low-income kids or something. Think about why you want to do it. Because if you don't love what you're doing, over time, it will just become something you're doing." – Jessica Bachus 
Jessica knows exactly why she is doing her nonprofit work, and that makes the hard days and the struggles completely worth the work in the end. It brings her so much joy to do what she loves, and it makes her soul light up. 
Another tip that Jessica had for us was this: Don't be afraid of the judgment of other people. Often, following your heart will generate judgment from others. People are always going to have their own opinion of what you are doing, but you can't let that stop you from pursuing your passion! Jessica faced judgment when she started her nonprofit, but she didn't let that stop her from doing what she loved: 
"I don't know how many times over the last ten years I've had people question why I do things, how I do things, [and] if it's the right thing to do. And in the beginning, believe me, I let that get under my skin. … [But] the longer I kept doing this and the more success I had, I realized that I was doing something right. And it didn't matter that people questioned me, or it didn't matter that somebody didn't fund me. … I believed enough in myself and my core group of people around me believed enough in me. … You cannot sacrifice your beliefs for somebody else." – Jessica Bachus 
At the end of the day, you have to do what makes you happy and stop worrying about pleasing others. Sometimes, people who you thought were aligned with you may fall out of your life because they don't like what you are pursuing. But that's okay! Stay true to your values and passions, and follow them wholeheartedly. 
Jessica has fully followed her passion and changed thousands of lives as a result. She is leaving a legacy of service to her three living kids, and she shared some beautiful life lessons that she wants to teach them in this interview! 
Life Lessons from Jessica Bachus 
The first life lesson that Jessica shared is visible in her story of losing her daughter — you can always turn something negative into something positive. Not only did Jessica lose her daughter, but she also grew up without a father after he committed suicide when she was only 18 months old. She is not a stranger to tragedy, but she has used it to create beauty in her life and in the lives of others:
"When my daughter died, I was depressed for a long time. I still grieve her, but I look at the beauty she has created. And I do believe that if you're willing to find something beautiful from a tragedy, you absolutely can. Nobody says you have to start a nonprofit or change the world, but your beauty maybe is something smaller. … But I do believe from my personal experience that you can find beauty from tragedy. " – Jessica Bachus 
Creating beauty from tragedy does not have to be something huge. It can be as simple as a donation to a charity that honors your loss. But whatever it is, you can create light out of darkness, and Jessica is a daily testament to that. 
The second life lesson that Jessica shared with us was to follow your dreams. She always dreamed of working with low-income kids, and doing that today brings her so much joy. Chasing your passion no matter what others think will help you find fulfillment and affect others positively as well! 
Jessica's final life lesson that she is teaching her kids is to stay true to your word: 
"If you say you're going to do something, you need to do it. … Your actions speak louder than words. I feel like when people see my actions building this organization and giving back to low-income people, they know that I'm really doing what I say I'm going to do." – Jessica Bachus 
It's so important to follow through with what you say you are going to do. Words can be said easily, but actions are what really drive home their meaning. Staying true to your word will not only give you credibility, but it will also make you happy that you have followed through and been true to yourself. 
Step Out with Confidence® with Jessica Bachus 
I was so honored to spend time with Jessica today and hear her story of turning her pain into purpose. She had some motivating final advice to share with us today: 
"Get involved in your community. It's so important for everyone to give. Maybe you don't have money right now to give, … but we all have time once a month to give back to a charity. Whether it's walking dogs or volunteering at a food bank or someplace in your community, there has to be something that speaks to all of us." – Jessica Bachus 
What a beautiful message. Giving back to our community is so important because community is what holds us together and makes us feel like a part of something! I created the Millennial Doc community to help people in healthcare feel less alone and have an outlet to share ways to serve. What is a way that you can serve others today? 
Tribe, I hope you gained something profound out of today's episode. If you want to learn more about Jessica's organization, head over to Kenzi's Causes. You can also find her on Instagram! 
If you enjoyed this interview and learned something new, tag Jessica, @jessicabachus, and me, @drnikoleta, on Instagram with a screenshot of the episode and your greatest takeaways! And if you enjoy the Millennial Doc podcast, it would also mean so much to me if you could subscribe and give it a five-star rating on Apple Podcasts so we can spread the word! 
I hope this conversation motivated you to chase your passion and find beauty through tragedy, just like Jessica did.
I'm so grateful for all of you. As always, Step Out with Confidence® and go rock your life!

***
Disclaimer: The Millennial Doc® Podcast is advertising/marketing material. It is not medical advice. Please consult with your doctor on these topics. Copyright Dr. Nikoleta 2019.