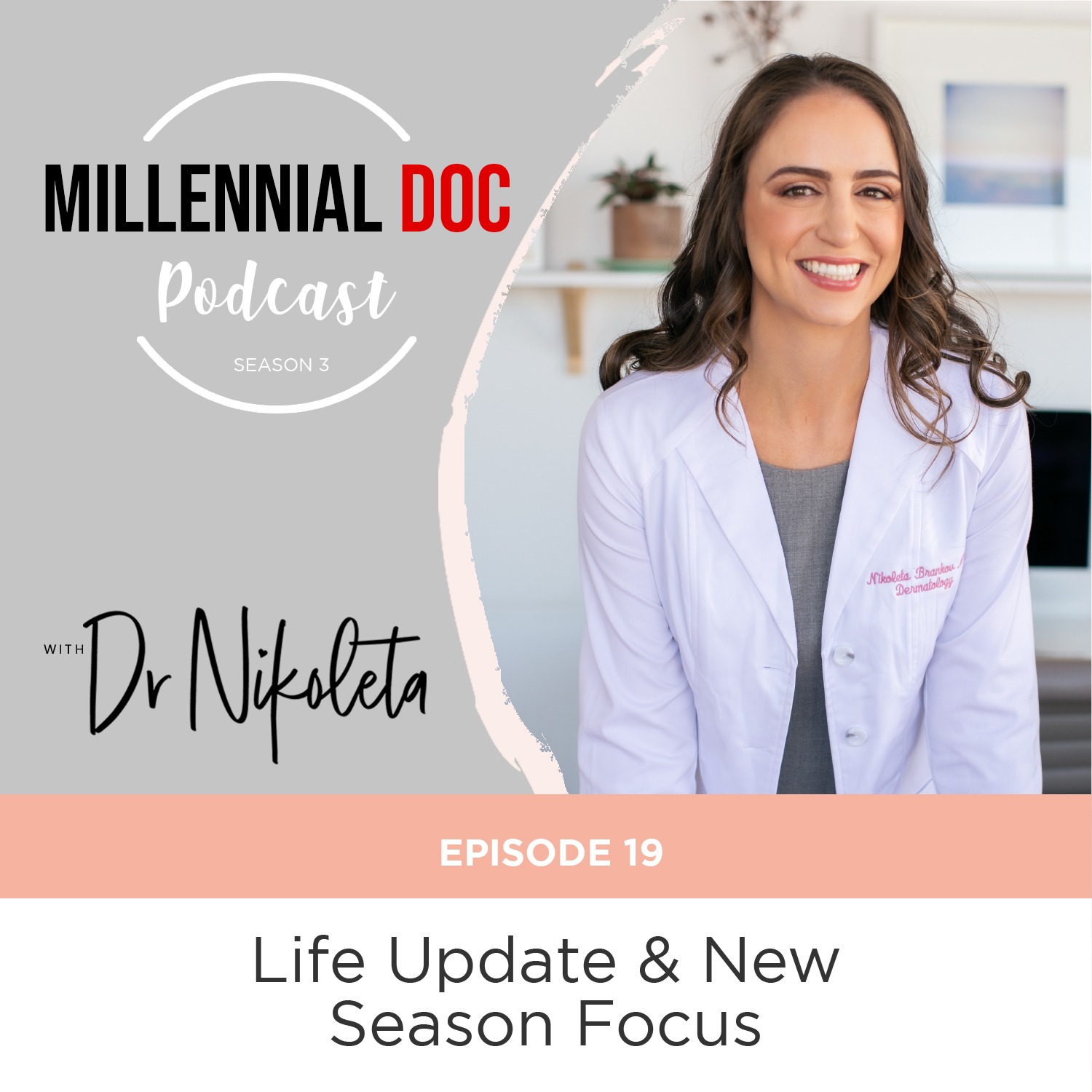 Hello, tribe! It is so great to be relaunching the show, and I am excited to tell you about all the changes I have in store for this new season!
But first, I just want to thank each and every one of you for joining me on this journey. When I first launched this podcast in 2019, you guys helped me make it to the "New and Noteworthy" chart on iTunes. You left me thoughtful and wonderful reviews, and I want to thank you all so much!
This podcast is honestly like a baby to me. It takes so much work and effort, but it's absolutely worth it. I love communicating with you all through this unique medium of podcasting, and I receive so many kind messages from you. I am so grateful for this community, and I am incredibly excited to be launching Season Three of the podcast!
To start things off, I'm going to give you a little bit of a life update on me. This year has been absolutely crazy, but I believe it's made me stronger, smarter, and well-prepared to move into the next part of this big adventure.
I'm also going to give you the details on where I'm going to take the Millennial Doc podcast. We're undergoing a little bit of a pivot that I think is going to make this show even more valuable to all of you. I can't wait to get started, so let's dive in!
My Life for the Last Year
To start with, I had a baby! I have loved becoming a mamma, but the journey hasn't always been easy. Five weeks postpartum, I went back to work as a dermatology resident. Life in residency is hard work — between all the hours of working and studying, it's difficult to make time for anything else! And to add to my plate, this year was my chief year of residency, and I had plenty of extra duties as a chief resident.
It takes a lot to be a wife, new mamma, and chief resident all at the same time, but I am thankful for every moment! I love each and every role I get to fill, and I'm always excited to wake up each morning with the life that I have.
But even as I was adjusting to motherhood in residency, I knew there was something else I wanted to do — start a podcast. So, in May of 2019, I launched the Millennial Doc podcast. And as I mentioned earlier, the podcast took off in a way that surprised me and brought me so much joy and excitement. When I launched this show, I didn't know how many people would listen. But when I reached the "New and Noteworthy" chart on iTunes just a couple of weeks after launching, I knew this podcast was going to be something truly special.
Fast forward to June of 2020, and I'm graduating from dermatology residency! Of course, at that point, the COVID-19 pandemic had started, and we ended up having our graduation ceremony on Zoom. But that's okay — I still felt a huge sense of accomplishment!
But I wasn't done yet. In the months since graduating, my family and I have moved from Virginia, where I completed my residency, to Houston, Texas, where I am currently doing a one-year dermatopathology fellowship. Dermatopathology is a specialty you can pursue after finishing three years of residency in dermatology, and through my fellowship, I have the opportunity to read pathology slides from skin biopsies. Later in my career in dermatology, I'll be able to incorporate dermpath into my practice, which I'm very excited about!
And that brings us to where I am today! I can tell you that moving across the country, figuring out daycare for my baby, starting a new fellowship, and studying for board exams all at the same time is crazy, but I feel I've come out the other side stronger than ever before! I am ready to keep striving into a new phase of my life and of the podcast, and I hope you'll continue with me on this amazing journey!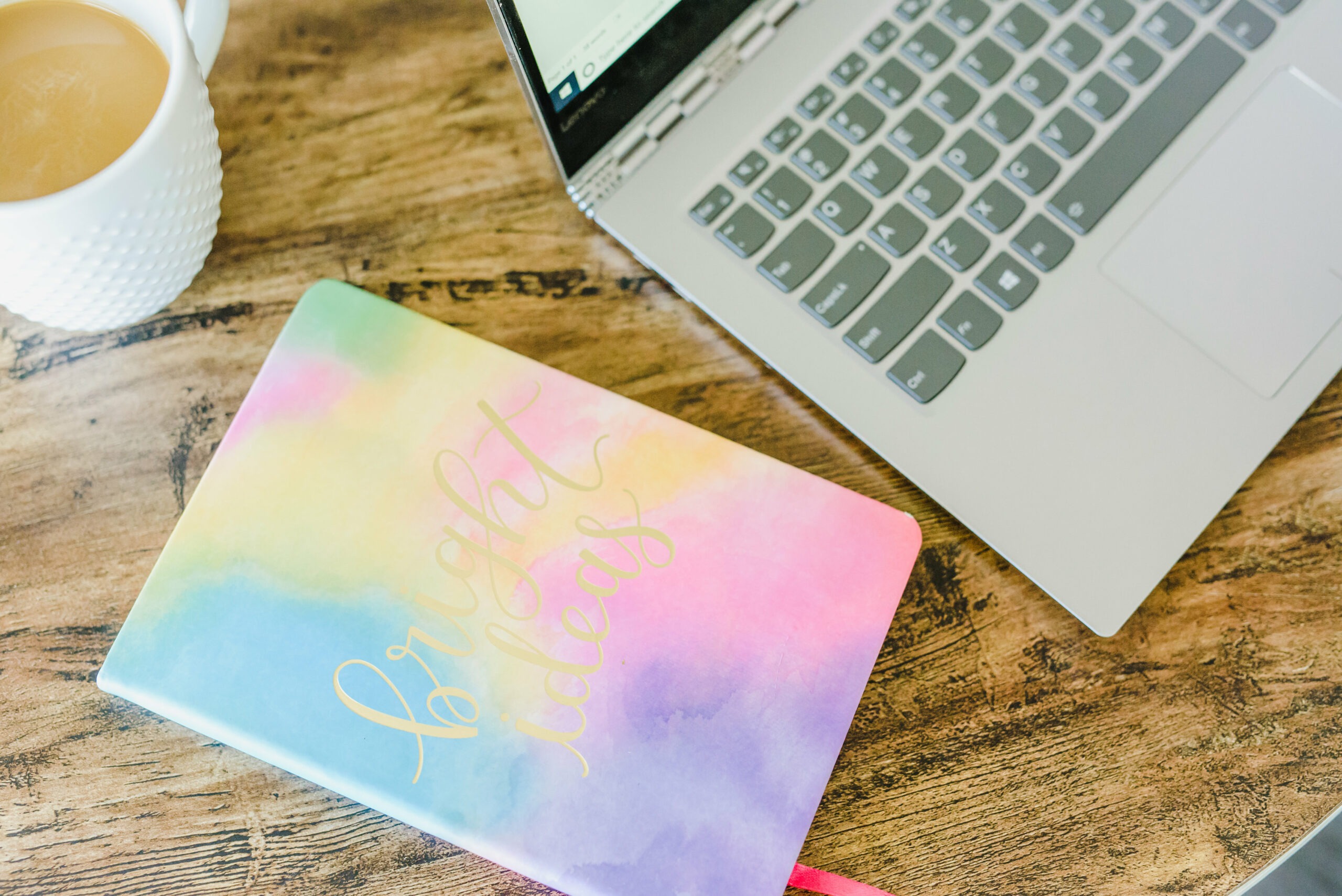 Shifting Our Focus
So how am I shifting the focus of the Millennial Doc podcast now that we're in Season Three? My intention is to use this podcast to talk about all things skincare! I'm going to be sharing all the insider information about how you can take excellent care of your skin to help you feel confident and beautiful!
Throughout this season of the show, I'll be talking about various skincare myths. I'm going to be debunking all the nonsense and sharing with you the true information that I think is going to help you truly get that clean, healthy, beautiful skin of your dreams!
I'll also be talking a lot about skincare trends, different products you can use, and the skincare regimen you should be following in your 30s. (I know not all of you are in your 30s, but that's okay! There will be plenty of helpful information for everybody.) I'll be talking all about retinoids — what they are and how they work. I'll discuss the differences in terms such as "cruelty-free," "clean," "natural," and "non-toxic" and what they mean for the products you use. And I'll definitely make sure that whenever there's a new skincare trend, you're getting your information and advice from a medical professional instead of a 14-year-old on TikTok!
I am super excited about this new shift because I believe it will give me the opportunity to serve you all in a whole new way. I get a lot of messages and questions from listeners about different skincare trends and what kind of regimens we should be using every day. I hear from women everywhere who feel overwhelmed with choices on the skincare aisle. There's a lot of confusion and frustration about what our morning and evening skincare routines should look like, but that's exactly where I can help!
Twice a week for this next year, you'll be hearing from me about all the best skincare advice I have to give! And you won't just hear from me — my husband will be joining me as well!
My husband Dr. Eddy is a board-certified pediatrician, internal medicine internist, and dermatologist. He specializes in cosmetics, Botox, fillers, and sclerotherapy, and he has a ton of amazing knowledge to share! He absolutely loves cosmetics, and I think he's going to be a big help to all of you Millennial Doc listeners!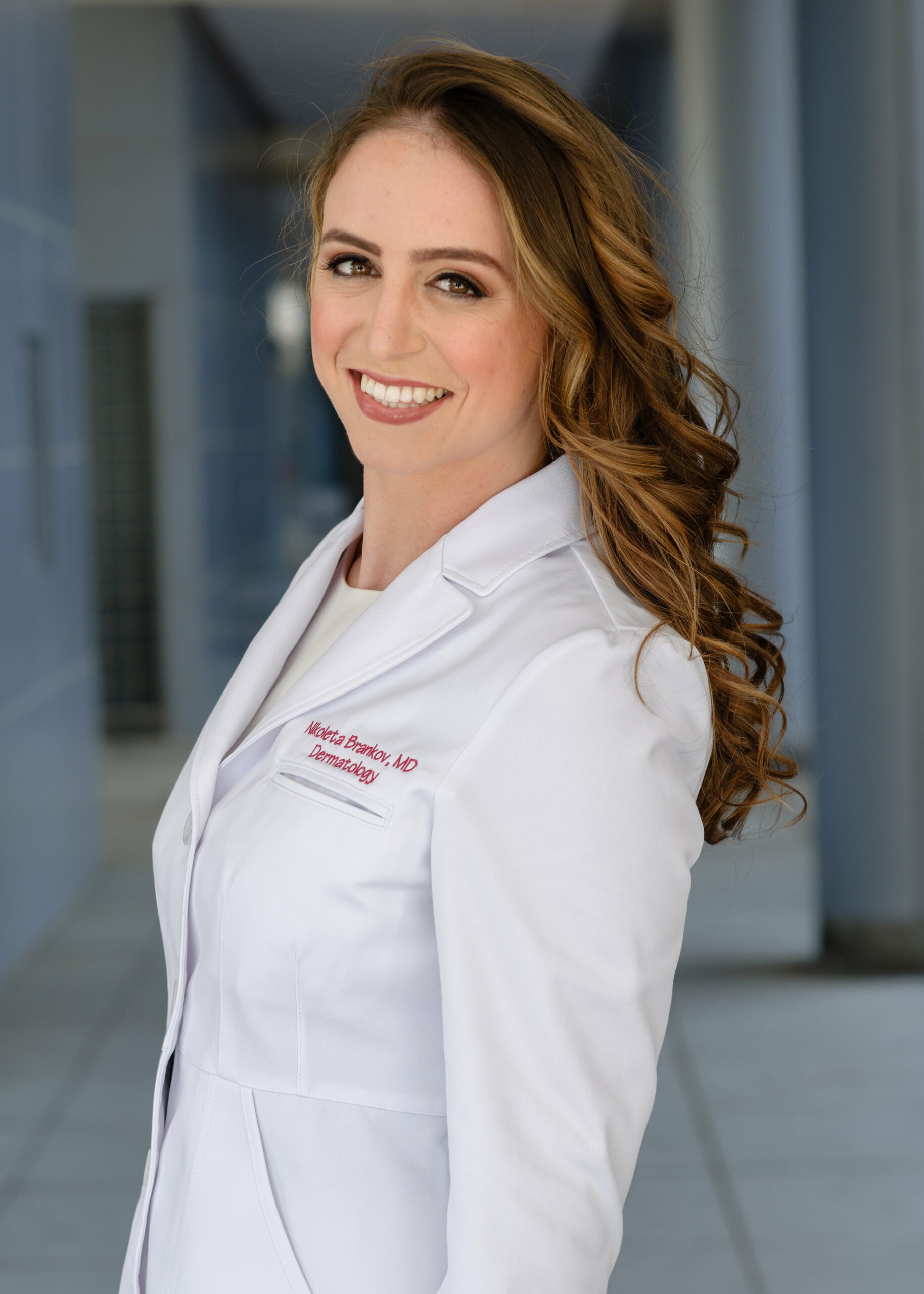 My Goals for the New Season
I am genuinely happy to be bringing you valuable skincare information, and I think that the knowledge I share in the upcoming Millennial Doc episode is going to be a massive help to you! But as those of you who have been here for a while will know, my goal for this podcast has always been a little bit deeper. I love to share practical tips, tricks, and strategies that you can use in your everyday lives, but at the core of my goals, I want to help you grow in confidence.
I want you all to feel empowered to show up confidently in life and business. I want you to feel beautiful and camera-ready at all times, and I know that healthy, bright, beautiful skin is a big part of that! You deserve to feel gorgeous and confident 24/7, and I believe that I can help you get there!
I also want to support you financially by helping you stop wasting money on skincare products you don't use, and I want to help you become more organized and productive by taking the stress out of your morning and evening skincare routine. I want to encourage you to make progress toward beautiful skin, but also give you permission to give yourself grace when things aren't perfect.
At the end of the day, my desire is to help you become the most confident version of yourself that you can be. I want to help you shut down negative self-talk so you can overcome your obstacles and grow in your confidence. Statements like, "I've always had bad skin," "I've never been confident," and, "Nothing works for me, and I don't deserve beautiful skin anyway," will no longer be part of our vocabulary!
Tribe, I'm here to tell you that you deserve to feel camera-ready and confident. You deserve to have beautiful skin, hair, and nails — and I'm going to help you learn how to get there! It's my hope that this podcast will give you the knowledge you need to Step Out with Confidence®!
Let's Get Started, Tribe!
Thank you all so much, again, for joining me on this journey! I value each one of you in the Millennial Doc community, and I hope you'll continue to share your thoughtful and kind reviews and questions with me in the new season!
If you're excited about the new season or you have a skincare topic you'd like me to cover, I'd love to hear from you. You can post a screenshot of this episode on Instagram and tag me, @drnikoleta, with your takeaways and questions!
Also, if you have a moment, please subscribe and leave this podcast a five-star rating on Apple Podcasts! Help us get the word out about the Millennial Doc podcast and reach more amazing women like you! And remember to check out the Millennial Doc community on Facebook! It's a great place to meet like-minded people and share support and encouragement. 
Until next time — get ready for Season Three, tribe, because this is going to be great!
I love you all!

***
Disclaimer: The Millennial Doc® Podcast is advertising/marketing material. It is not medical advice. Please consult with your doctor on these topics. Copyright Dr. Nikoleta 2020.