Happy New Year, tribe! I am so excited to be back with you all in 2021!
To start the new year off right, I want to set you all up for skincare success. And to do that, I want to take a look at the one question people ask me the most as a dermatologist: What do I need to do to have glowing skin? 
Let me make one thing clear: Skincare does not need to be complicated! It's not necessary to buy 15 different products and use all of them twice a day to get that glowing, radiant, beautiful skin you desire. I know you want to simplify your life this year, and I'm here to tell you that you can simplify your skincare regimen too!
This year, I plan to bring you a ton of incredibly helpful information on how you can take the very best care of your skin. I'll be doing in-depth episodes where I dive deep into how different products like moisturizers and retinols work. There is a lot of cool science behind the way our skin works and the products we can use to take care of our skin! But for now, I want to start with a basic skin success framework.
When it comes to a healthy skincare routine, you only need these five things:
Sunscreen

Antioxidants

Retinol

Moisturizer

Cleanser
That's it! It's that simple. With just those five steps, you can create the glowing skin of your dreams. Let's dive a little deeper into each of these steps and talk about why they're so important for healthy skin.
#1: Sunscreen
The very first thing you must have in your healthy skincare regimen is sunscreen. Rain or shine, it is essential to apply sunscreen to your skin every single day. Make sure to apply a minimum of SPF 30 to your face, neck, arms, and legs each day. And if you spend a lot of time driving, take special care to ensure that the parts of your body that are most exposed to sunlight are adequately covered.
This step is all about protection. The sun's harmful rays can do quite a bit of damage to your skin, and once the damage is done, it's impossible to reverse it completely. Don't take that risk — make sure you're protecting your skin with sunscreen each and every day!
#2: Antioxidants
Antioxidants are an essential part of a healthy skincare routine, but what is the most important antioxidant for your skin? Vitamin C!
Vitamin C — also known as ascorbic acid — is incredibly good for your skin. However, it's a highly unstable molecule. That means that it oxidizes quickly when it's exposed to light, so it's challenging to formulate products that contain Vitamin C. It's important for the product to be stable, but it's also important not to lose the efficacy of the vitamin, and that can be a difficult balance to achieve.
That's why it's so important not to pick up any product that has "Vitamin C" on the label. Instead, ask your dermatologist for recommendations, or feel free to take mine! I'm currently using SkinCeuticals C E Ferulic (I recommend getting it from an authorized retailer like DermStore or your dermatologist). This is the product with the most studies backing it up and demonstrating the efficacy of the vitamins, and personally, I think it's excellent for getting that necessary Vitamin C onto your skin.
Additionally, there are two other products I often recommend: Vichy Peptide C and Revision C+ Correcting Complex. Both of these products are backed by numerous studies proving their effectiveness, and as a dermatologist, I highly recommend them to my patients.
I'll dive deeper into what makes Vitamin C so important in a future episode, but for now, just know that it's an important element in a healthy skincare regimen. Even though it can be challenging to formulate, Vitamin C has some essential benefits for your skin, so make sure to include it in your skin success framework for 2021!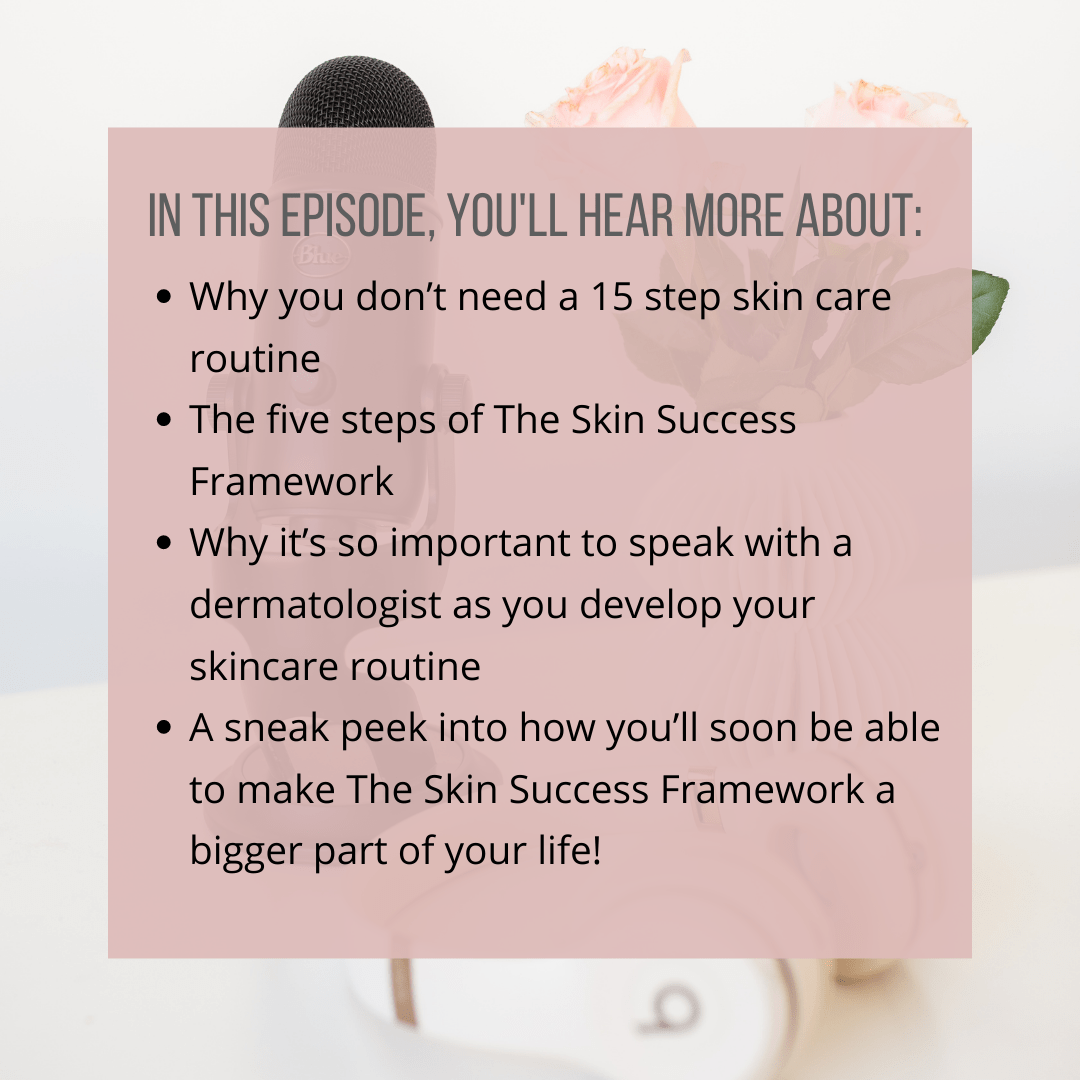 #3: Retinol
Retinols are incredible. Sometimes, it even seems as if they're magical. I'll dive deeper into the importance of retinols and exactly how they work in a future episode, but for now, understand that they are essential to achieving firmer, smoother, brighter, and clearer skin. They work to treat just about every skin issue from acne to dark spots to fine lines and wrinkles.
Retinols are your secret skincare weapon in every decade of life. In your 20s, retinols can treat acne and oily skin. In your 30s, they can reduce hyperpigmentation — the darker areas on your skin — and the size of your pores. In your 40s, they can decrease the appearance of fine lines and wrinkles. And in your 50s, a good retinol will keep all of your friends guessing how in the world you look so good!
Keep in mind, though, that retinols aren't going to cure all of your skin problems overnight. You have to apply them consistently over a period of eight to 12 weeks to start seeing the benefits. However, with consistent application over time, a good retinol will lead to increased cell turnover and stimulate collagen production, both of which are essential for helping your skin to remain fresh, healthy, and youthful.
Remember, too, that there are many different kinds of retinols. There are a million different products out there with a million types of retinols. There is also a difference between retinols and retinoids, but I'll go over all of that at a later time. Just remember that a retinol should be an essential part of your skin success framework in this new year. 
#4: Moisturizer
Next up is a moisturizer, and this is going to be the foundation to your skincare regimen. I can't overemphasize it — a good moisturizer for your skin is essential! Moisturizers are important for all skin types, and they're important for treating conditions like eczema as well as preventing aging of your skin.
Great moisturizers have three things: Occlusives, humectants, and emollients. Some even have antioxidants as well, which have benefits as I mentioned earlier. Again, I'll go into more detail about those at a later time, but I'll give you a brief overview now:
The first thing a great moisturizer should do is to minimize the amount of moisture that is lost from the top layer of your skin. This is called transepidermal water loss, and it's simply where your skin loses water. It's natural, but it's important to prevent water loss as much as possible. A good moisturizer will form a protective barrier on your skin to prevent as much transepidermal water loss as possible.
The second important function of a great moisturizer is to transport ingredients that will actually draw moisture into the top layer of your skin, which is known as the stratum corneum. So, not only will a good moisturizer prevent your skin from losing moisture, it will also draw moisture into your skin to keep it healthy and hydrated!
The third and final function of a good moisturizer is that it will add smoothness and softness to the skin. It's as simple as that! The right moisturizer will make your skin soft and healthy!
My favorite moisturizer right now is the La Roche-Posay Lipikar Balm AP+ Intense Repair Moisturizing Cream. I use this product all the time, and it's wonderful for keeping your skin moisturized, soft, and healthy. I have other products that I often recommend, but for now, let's keep it simple!
Keep in mind, too, that it's important to find the right moisturizer for your skin type. There are different moisturizers out there for dry skin, oily skin, and everything in between! If you have questions about which moisturizer is right for you, make sure to ask your dermatologist for their recommendations.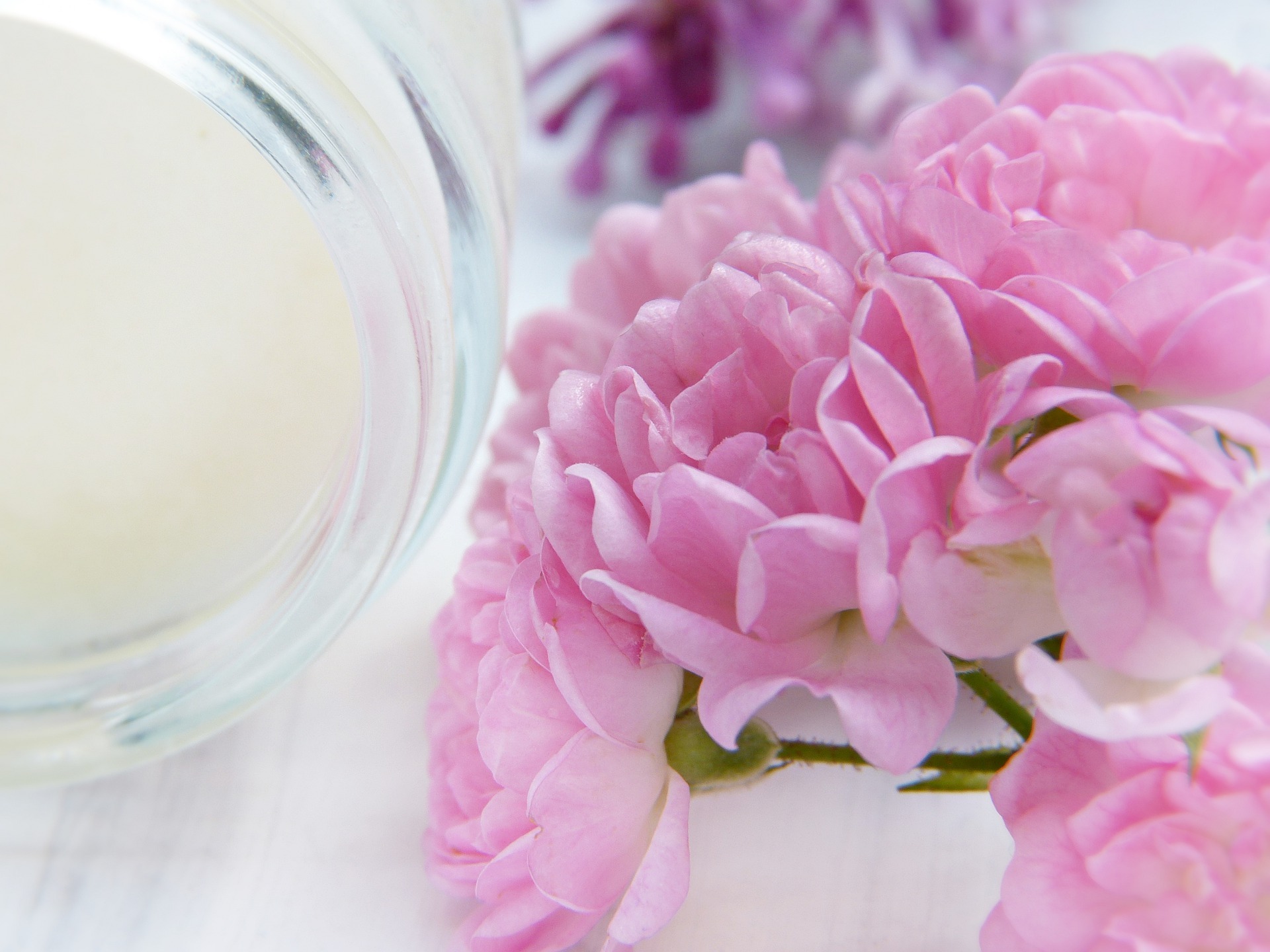 #5: Cleanser
The fifth and final element of my skin success framework for this year is a cleanser. Why are cleansers so important? Simple — they clean your skin! Cleansers have ingredients called surfactants that remove all of the dirt, oil, sweat, bacteria, and makeup from your skin. Think of a good cleanser like a detergent — you have detergent that cleans your clothes, and you have a cleanser to clean your skin!
When it comes to cleansers, the pH — how acidic or basic your product is — is important. In general, the more acidic your cleanser is, the less harsh it will be on your skin. Likewise, more basic cleansers, like Ivory or Dial soaps, are going to be more harsh on your skin. 
There is also some new cleansing technology out there that actually cleanses your skin while also moisturizing. These products are awesome because they are less drying and they offer your skin that much more moisture. This will further lessen skin damage and keep your skin healthy, soft, hydrated, and beautiful.
Any More Questions? Ask Your Dermatologist!
Before I sign off for today, I want to give you one more reminder — when it comes to skincare, it's always a great idea to address any and all questions to your dermatologist. We are the experts in all things skincare. After four years of college, four years of medical school, 12,000 – 16,000 patient care hours in training, countless exams and board certifications to diagnose and treat more than 3,000 diseases of the skin, hair, and nails as well as many cosmetic conditions, we truly are the skin & beauty experts! If you need help finding the right skincare products for you, make sure to check with your dermatologist.
And remember — it truly is important to find the right skincare regimen for you! The five essential elements of my skin success framework are important for everyone, but it's necessary to find the right products to address your specific skincare needs.
Whether you have oily skin, dry skin, eczema, wrinkles, or acne, you can achieve healthy, radiant, beautiful skin this year! I wish you all the best in 2021, and I hope that I can help you make this year your healthiest year yet! I can't say too much just yet, but stay tuned because I am about to launch a new course that will help you implement my entire skin success framework and achieve the best skin of your life!
I hope this episode taught you a little bit about skincare and helped set you up for skin success in 2021! If you learned something today — or if you have any questions — I'd love to hear from you. Please feel free to share this episode on Instagram and tag me, @drnikoleta. I look forward to hearing from you!
Also, don't forget to subscribe and leave a five-star review for the Millennial Doc on Apple Podcasts — that helps us reach more women like you! And if you want a place to connect with more Millennial Doc listeners, join our Facebook Community! This is a truly special place where we share support and encouragement on each of our journeys — we'd love to have you!
Until next time — I wish you all the best on your skincare journey this year! Now Step Out with Confidence® and love your skin!